This is a listing for STEPHANIE.  As Noted on Instagram message a total of 8 pieces (6 line items on message)
All of these items were curated during my travels to England's Antique Markets while visiting my daughter and her family in London.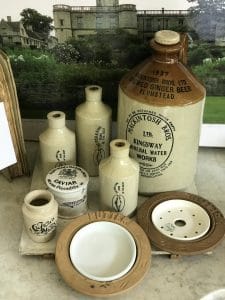 Most pots have some level of crazing , may have spots of discoloration, light hairline cracks and minor chips and fleabites that only add to its character and do not detract from its display value.  These are expected due to age, use and let's not forget they were often buried for decades before being dug up and rescued.
I offer substantial savings in shipping costs when multiple items are combined into one package.  I work hard to find the most economical shipping options available by checking multiple discount carriers.
I will credit any overpayment of postage charged to you after finding the best shipping option. I check both ParcelMonkey.com and Shipgooder.com for the most economical delivery to save you shipping dollars. These companies negotiate better rates with USPS, Fed Ex and UPS than individuals can on their own.