Mark Your Calendars — Redeemed Vintage Fall 2018 Show Dates October 26-27
Hello Friends,
It's that time of year again, and I would like to invite you to my Fall 2018 Open House and Sale Event beginning at 12 Noon – 5 p.m. on Friday, October 26 and again at 11:00 a.m. – 3 p.m. Saturday, October 27! If you are in or near the Chicago area, I hope you can make it!   I'm hoping you will love all my latest finds.
I have been on several exciting buying trips since my last show and I'm actually leaving today on my last trip to London for the year to celebrate my grand baby's 3rd birthday and hit two fantastic markets with vendors from all over Europe!  I know you won't be disappointed with the great pieces I've curated at these markets. I also have a lot of newly finished furniture pieces.
Evites will be going out today also, so if you haven't received yours by the end of the week, please send me a note, and I will get one sent to you. Please also tell your friends and family about me. I appreciate you sharing if you have enjoyed coming yourself. I guarantee there's something for everyone!
I'm still in the very early stages of getting set up and staged, but I wanted to share a few images so you could see how it was shaping up.
.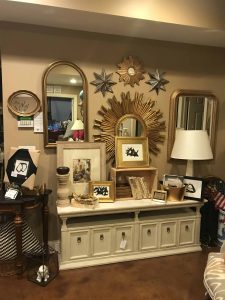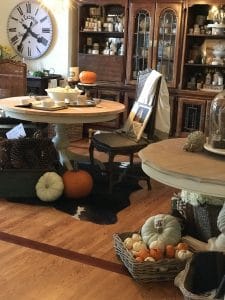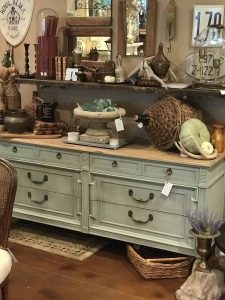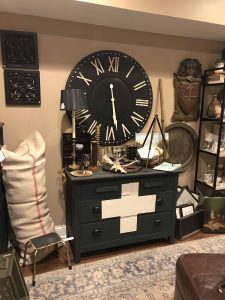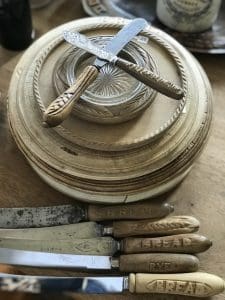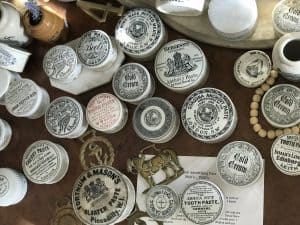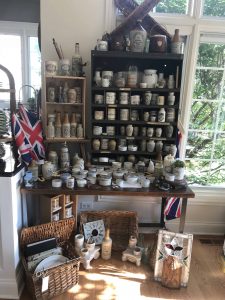 Is there anything you have been on the hunt for?  Let me know right away so I have special items to look for at these markets.  Have you been redecorating?  I'll have several new pieces as always, a petite dining room table with different chair options, beautiful buffets and consoles, pretty dressers, handsome tall boys, as well as several nightstands and side table options.  There will also be a couple of great marble topped pieces, french bistro chairs, French linens and Demijohns, lots of English trophies, and of course Antique English Advertising Pots and Bottles in all price ranges and all wonderfully charming (great gifts…. many filled with lightly scented soy candles and succulents.)
If you weren't aware, you can always check my website, RedeemedVintage.com for the latest finds and you can also find me on Instagram @caroldegraeve. I look forward to seeing your familiar face and hopefully meeting many of your favorite friends and family too!
Kind Regards,
Carol